I'm sending a quick update on the Portland housing market to dispel a couple of myths. See below for what this could mean for you.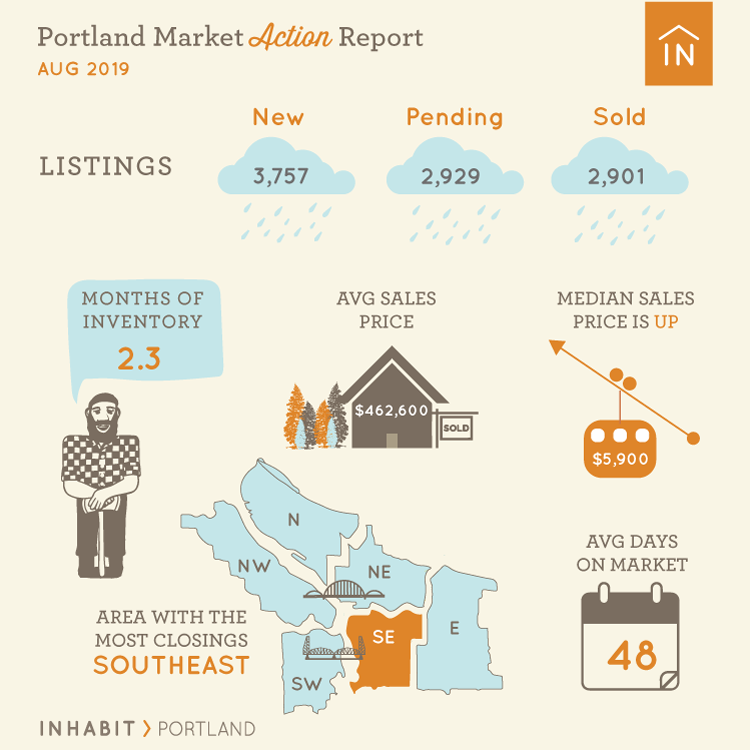 First, two of the most frequent questions people ask me are; can this crazy housing market last, and what about the impending bust? Well, in the most recent market report gathered by RMLS, the data doesn't support either one of those assumptions. First, the "boom." The median sales price in Portland rose 2.2% over the past year. That's a pretty steady, sustainable, un-boomish rate. Next, the "doom." The market may crash at any moment, right? Nope. The demand in Portland remains steady with 2.3 months of inventory on the market. In addition, the increase in Portland population paired with an unmatched rate of new building permits (apartments aside) means that demand is projected to remain high.
So what does this mean? It's a BALANCED market. This is great news! Buyers now have time to actually think about a home before writing an offer, and we're not seeing nearly as many competitive offer situations. Sellers are still getting offers, but may have to negotiate more on pricing or repairs (little secret: this is normal!). And since most sellers are going to turn around and purchase a new home, this is great for sellers as well. It keeps them from being in a situation where everyone wants their home, but there isn't anything to purchase. So if you or someone you know is ready to move up to their next house or downsize to something different, now is a great time to do it.
The Numbers
Median 12 month increase in sale price is 2.2%
Pending sales are down 1.1% compared to 2018
Homes average 48 days on the market before an accepted offer
If you're interested, you can find the full report here.