If you're shopping for a home in Portland, you may be drawn to neighborhoods close to the city center where you don't need a car for every trip…where you can walk the kids to school or to the park and stop off at a great restaurant or brewery after work.
The trick is finding a house that fits this ideal without some of the challenges that sometimes go along with our older neighborhoods. Maybe you've found a great house but the one next door looks like it hasn't been loved in decades; perhaps the siding is falling off, the gutters haven't been cleaned out since the 90's, or there are some old rusted cars in the driveway.
Maybe the house you like has the charm you want but you look around and begin to wonder: "how old is that roof?" "is the wiring as old as the house?" "we've gotta redo that kitchen…and can we live with just the one bathroom?"
It's refreshing when the right house comes along that removes all those worries; great neighbors, all the classic character with updates that bring it into the 21st century, and all the "big ticket" items completed. New siding? Check. New roof? Check. Updated kitchen and two updated baths? Check. New efficient windows? Check. A/C? Check. A garage you can actually park in? Check!!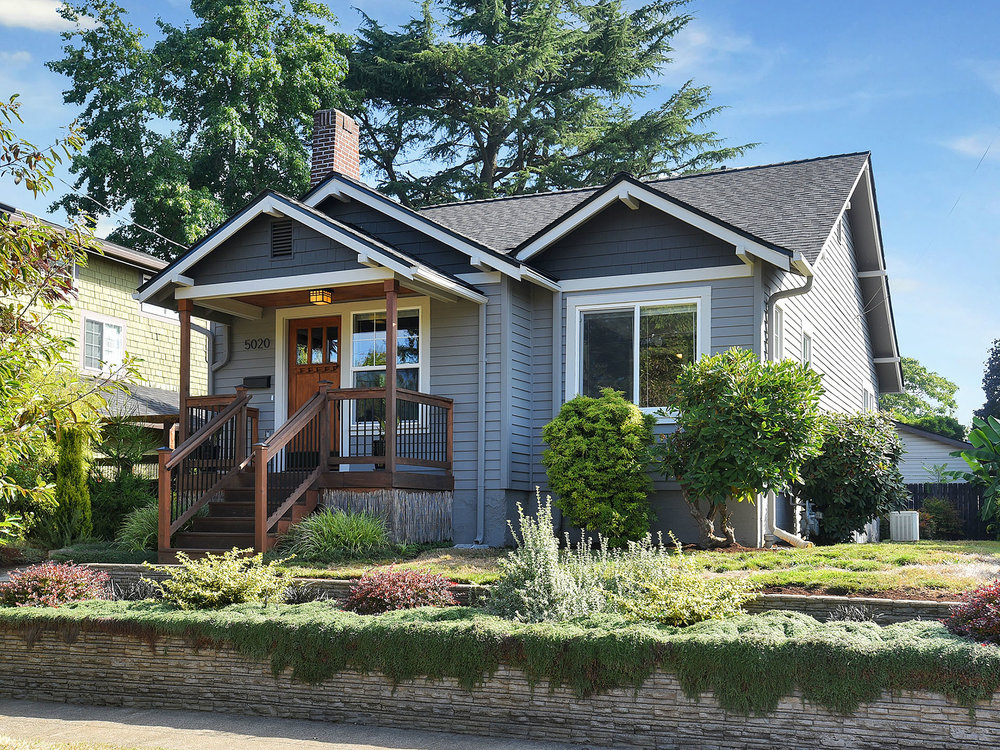 5020 SE 44th Avenue is that house. Standing tall on an idyllic, tree-lined street with kids playing in the front yards, close enough to walk to grocery stores and restaurants, but with enough distance that it stays nice and quiet.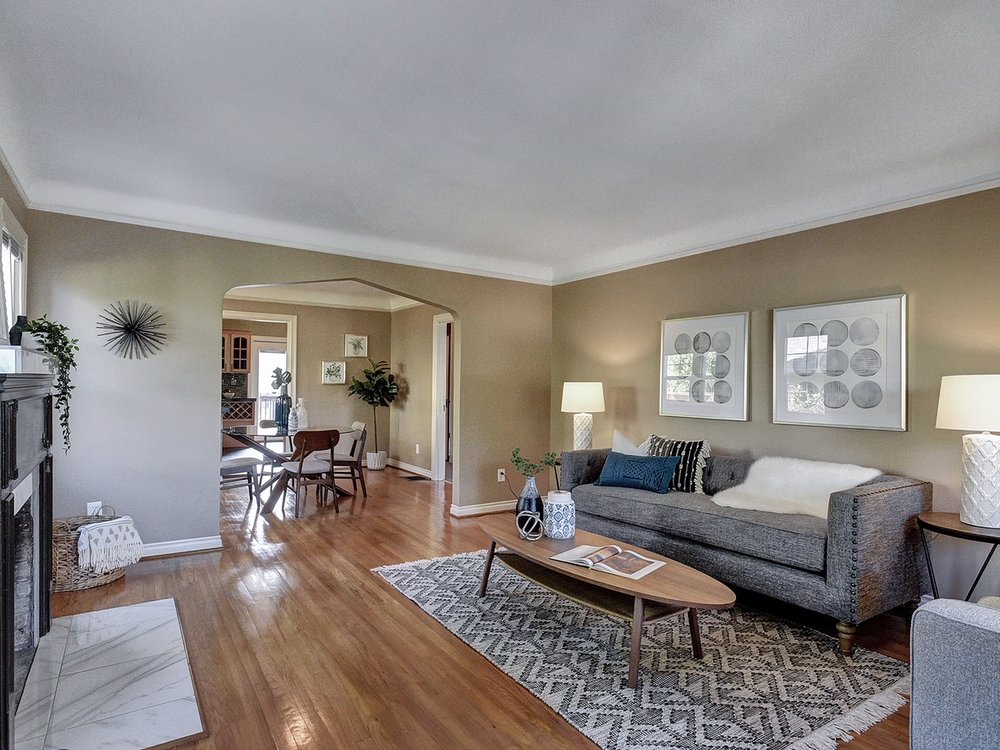 Walking in you immediately sense the care and love that went into this home; a spacious living room with original oak floors and wood burning fireplace.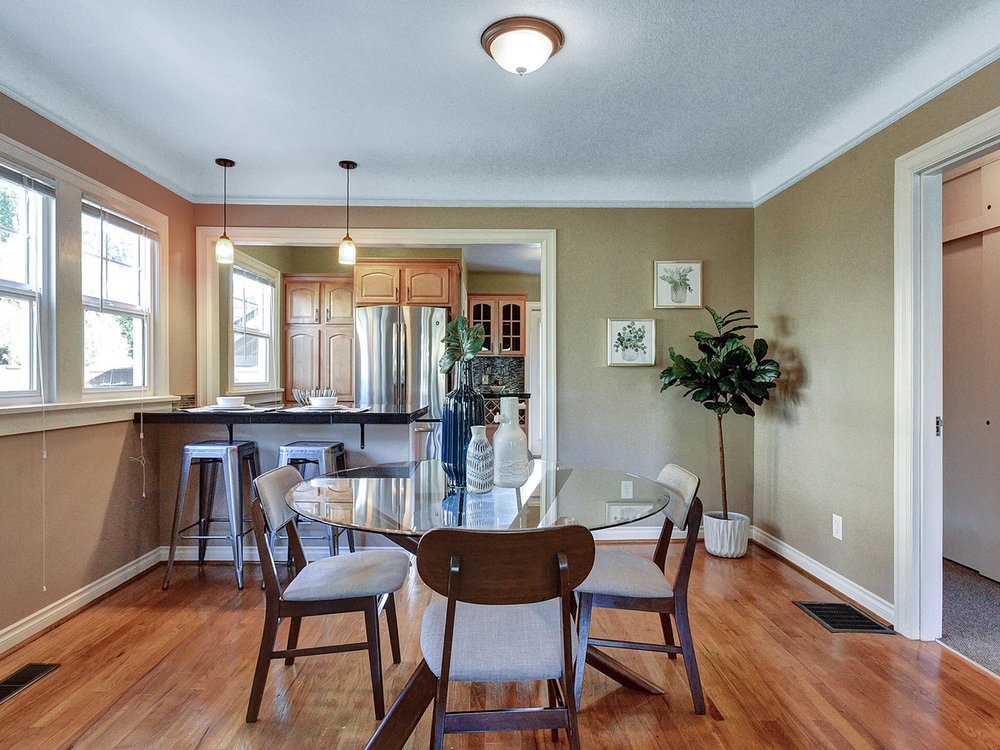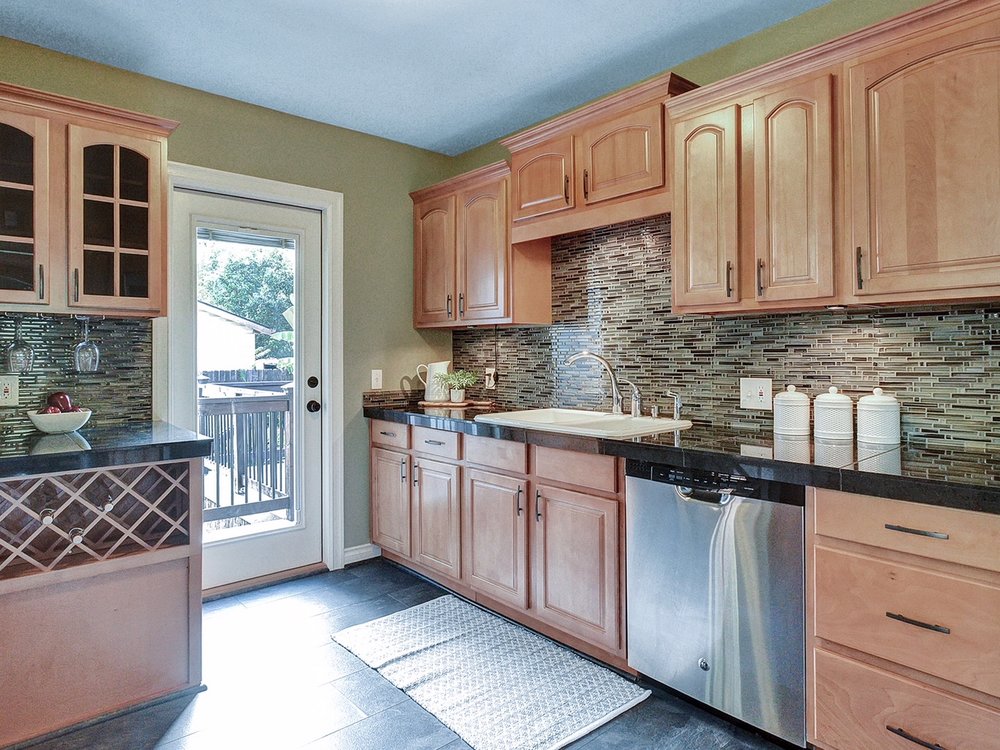 Tall, coved ceilings with the dining area open to a remodeled kitchen that leads to a sunny back deck and fenced-in yard with plenty of space to plant a garden and have the dog run around. Plus, a large two car garage that makes a great workspace (as the long driveway leaves plenty of parking).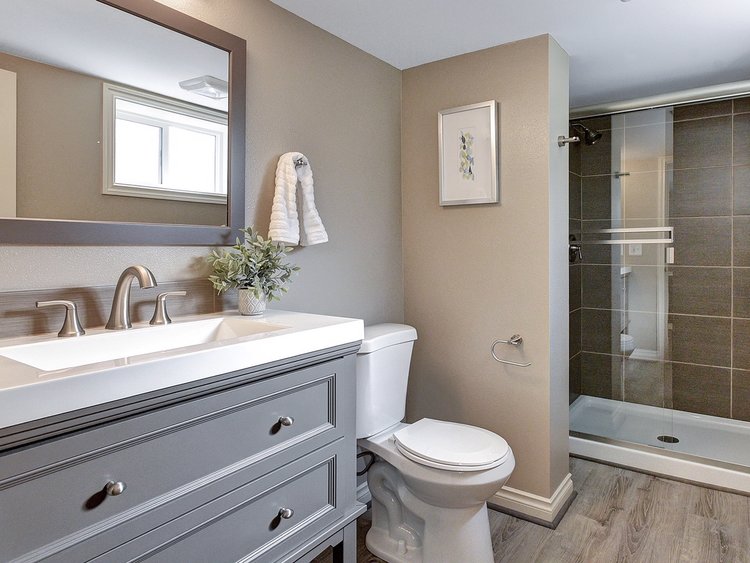 The finished lower level doubles your living space with a large family room, oversized laundry area, and the elusive second bathroom.
All of the work is done. All that's left is for you to move in and live the Portland dream!