In surfing, a "hold-down" is a term for when you're caught in a succession of breaking waves. Three, four, sometimes more waves breaking over you with little room to outmaneuver, much less take a breath. While the glistening surf may be tempting, the cost of admission can sometimes be heavy. Yet the rewards for braving the elements can be life changing.
The relentless real estate market is having a similar effect on many. Rising home prices, low interest rates and the yearning for home have created a whirlpool of anxious buyers. Nominal inventory is being met with multiple offers, cut-throat offer strategies, and over-asking sales prices, making the waters challenging to navigate. Buyers are being led to expect the multiple wave – or in this case – the multiple offer hold-down.
Yet the current swell can't last forever. As the economy continues to improve, so too will consumer confidence. With pent-up savings and record amounts of equity, the temptation to list current homes in order to purchase larger or more attractive homes increases. It is hoped this will release new inventory, and perhaps even to catch a breath.
Market Update: March 2021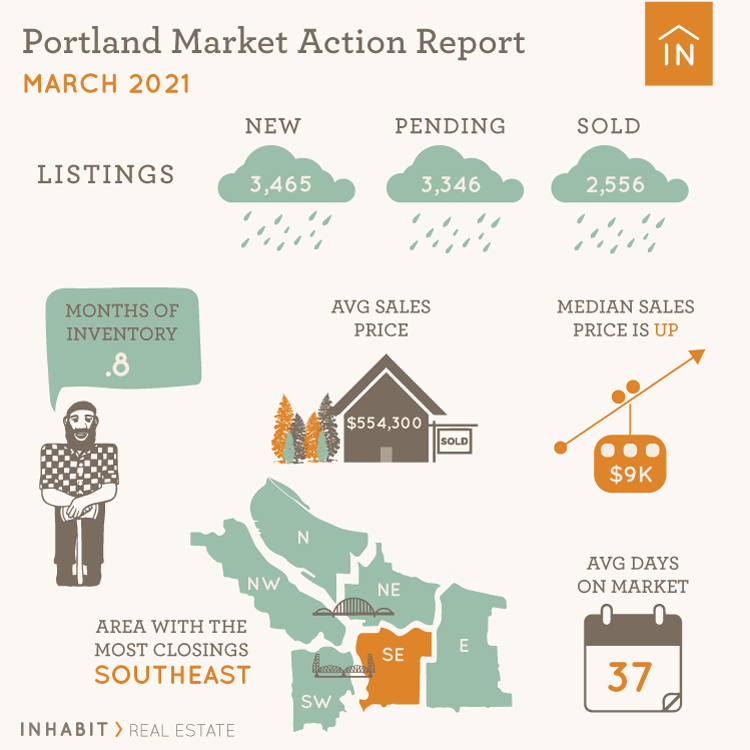 If you are itching to test the proverbial waters and need some feedback and guidance, I've got the surf mobile gassed-up and ready! Average sales prices, total market time and shortage of inventory continue to amaze. In comparing 2021 to 2020 through the month of March, the average sale price in the Portland metro area increased 16.6%, from $461,600 to $538,200. Inventory in months (active listings at the end of the month divided by the number of closed sales for that month) decreased to 0.8 months. And total market time (active days on market) decreased from 61 days to 37. In other words, the limited inventory is being swallowed up in less time and for ever-increasing amounts.
Low interest rates, i.e. purchasing power, continue to drive many to the market. But as rates begin to rise, price appreciation should begin to cool, somewhat. Still, it's good to keep in mind that relative to a year ago, mortgage rates remain at historic lows which is helping to keep housing relatively affordable.
Impressions of Home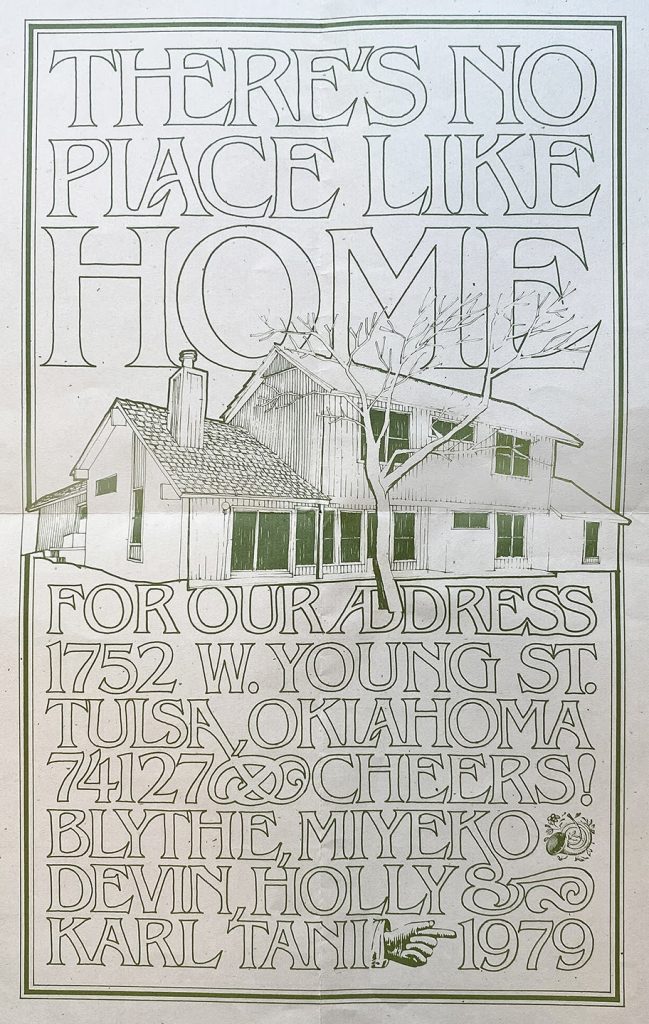 When I was seven, my family moved from Santa Fe, New Mexico to Tulsa, Oklahoma. My father got a job as an art director at an advertising agency so we packed up and braved new territory. We rented a townhome for about a year while my parents purchased a vacant lot, designed and built a custom home. As kids, my sisters and I were thrilled with having our own rooms, but were clueless as to what such a process involves. My father added a typographical address mural on the garage door, hand-built the mail box and designed a moving announcement (photos below). Lots of love and creativity that went into the home.
Years later, we added an indoor swimming pool. What sold my parents on the pool project, aside from the obvious (!), was the purported offset of utilities with a south-facing passive solar "insulator" of space, meaning the room would insulate the home with warm air in the winter and cool air in the summer. I'm sure the water bills negated any savings, but it sure was awesome!
Tragically, after we sold the home in 1987, the entire house burnt to the ground due to an unattended wood-burning stove. What's left to this day is the same empty lot that my parents started with.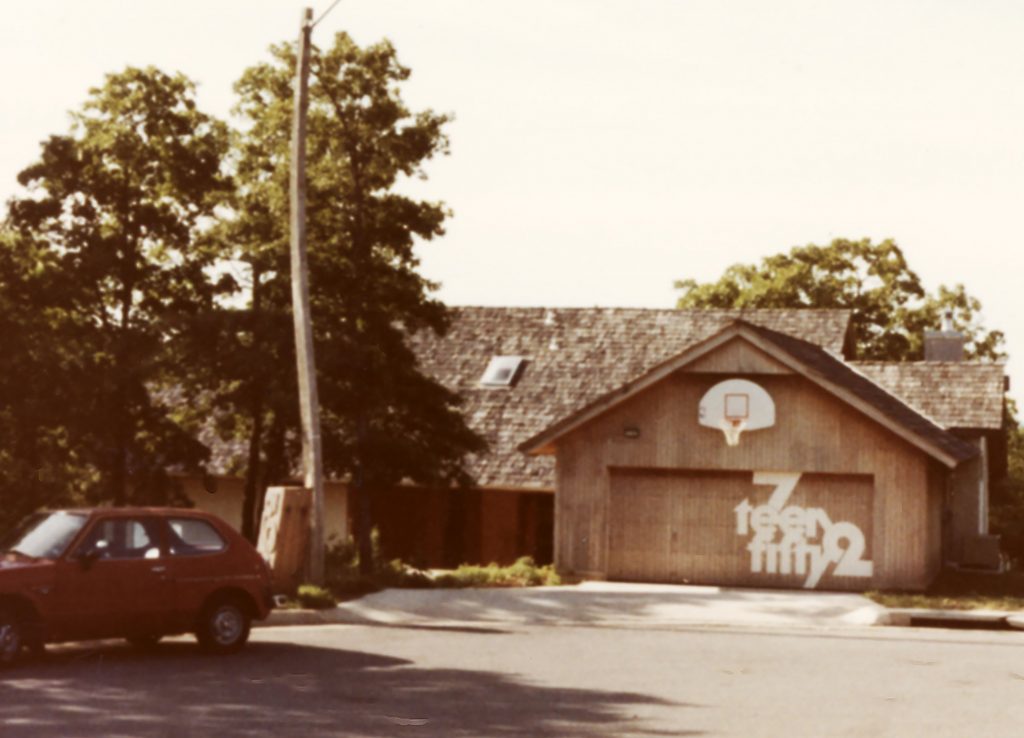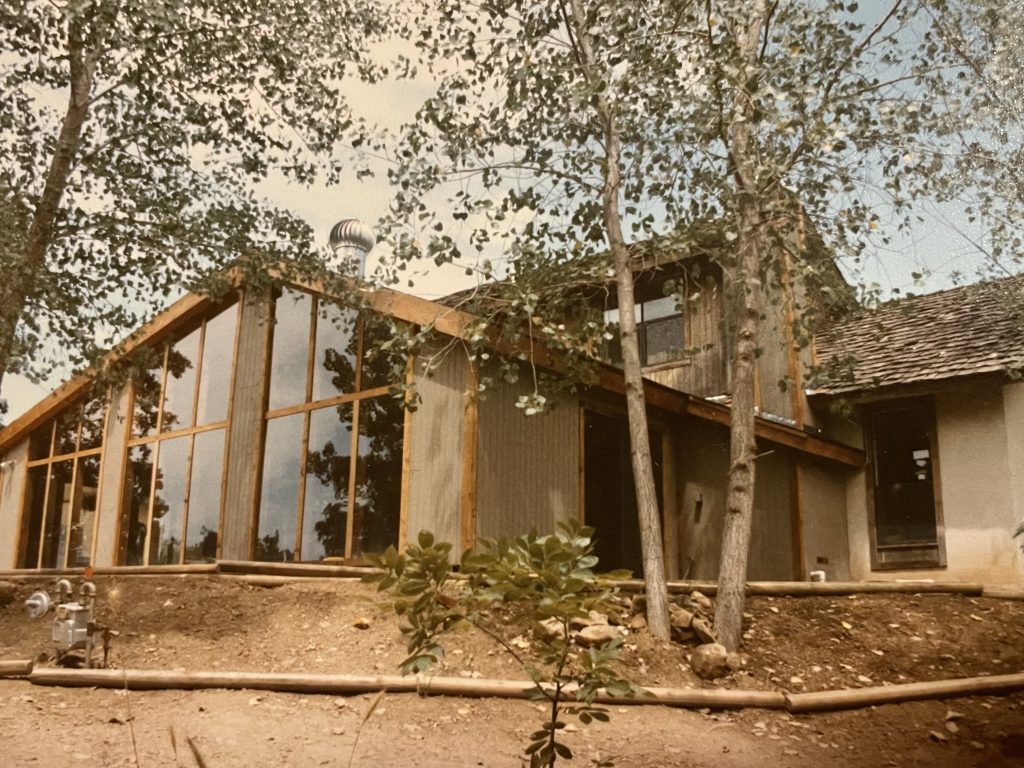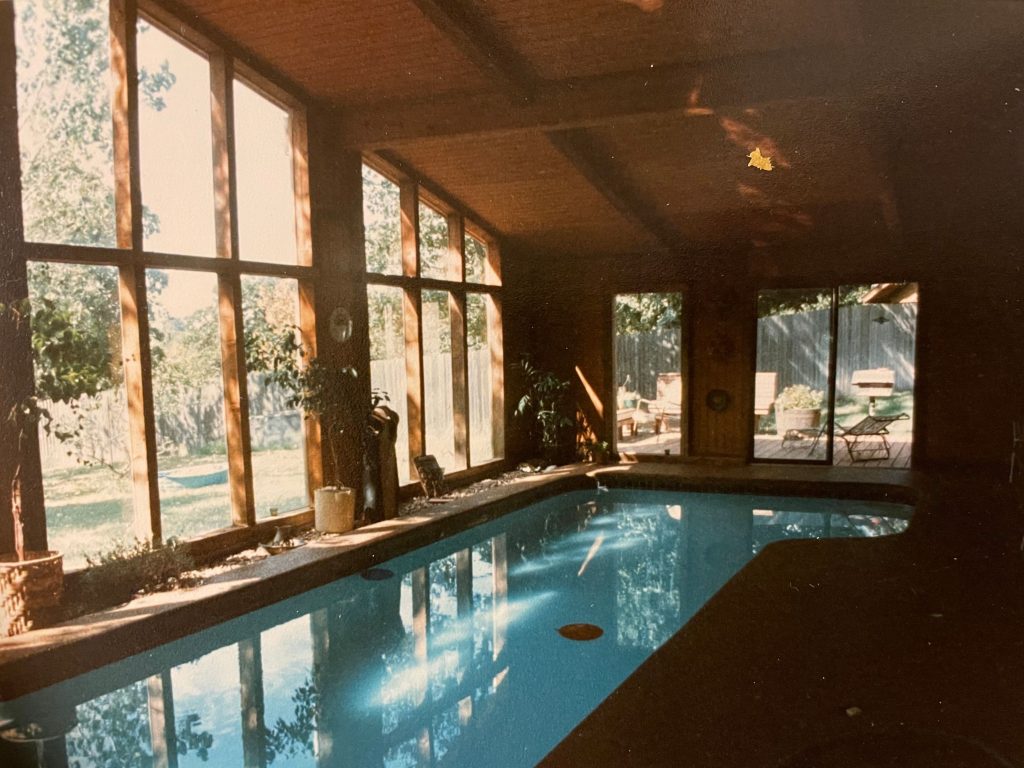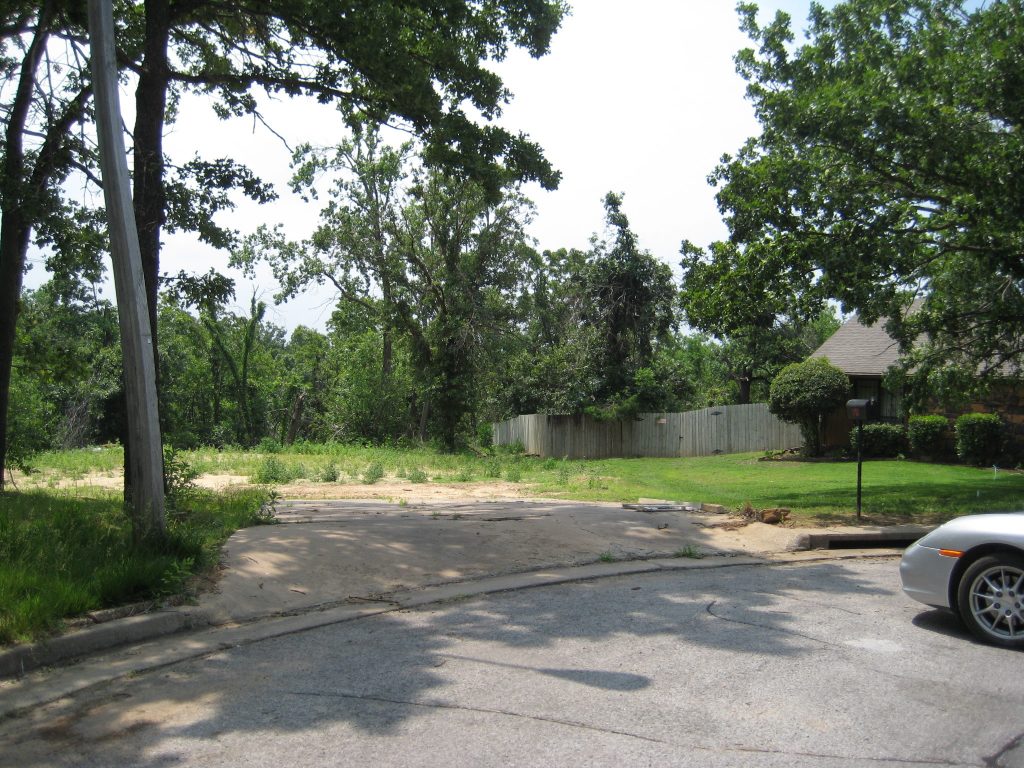 Tulsa, Oklahoma • Gilcrease Hills • 4 bed 2 bath 2250 sq ft.
Empty lot and custom home bought, designed and built for $70,000 in 1978.
Lot only currently valued at $106,000.