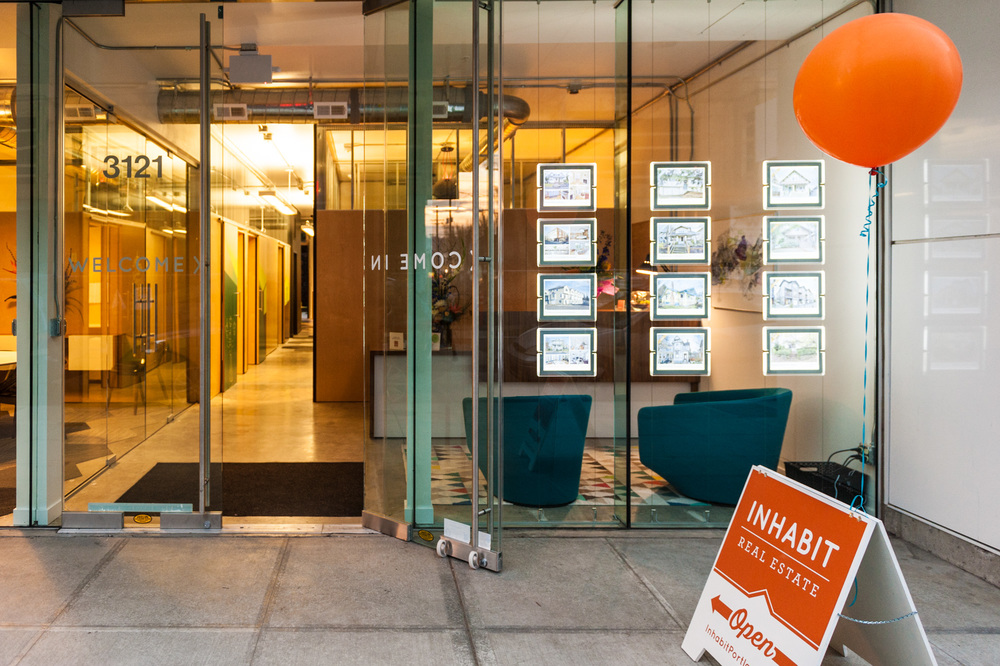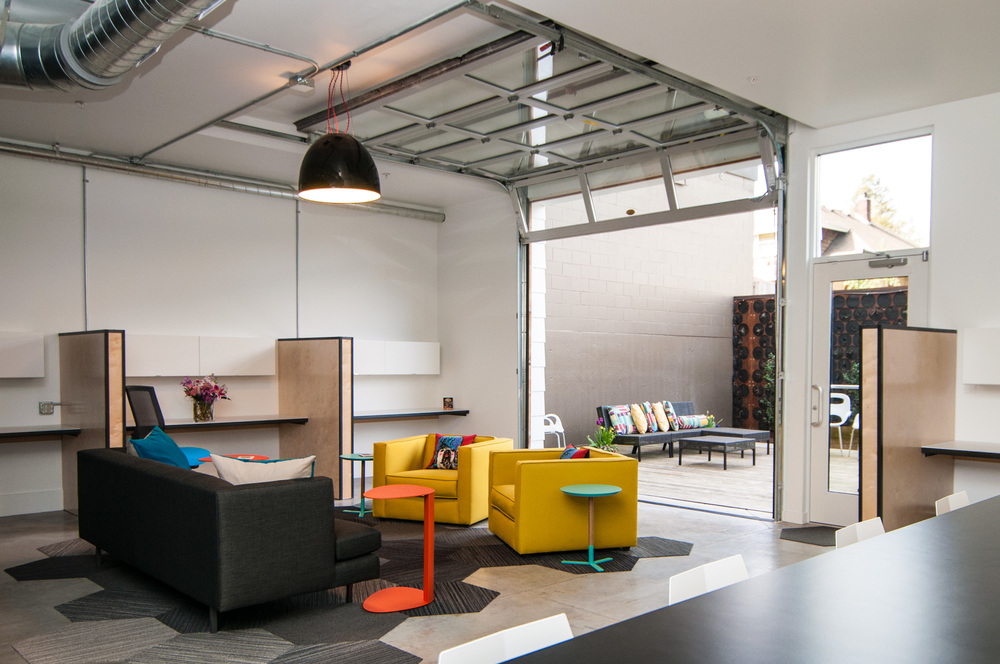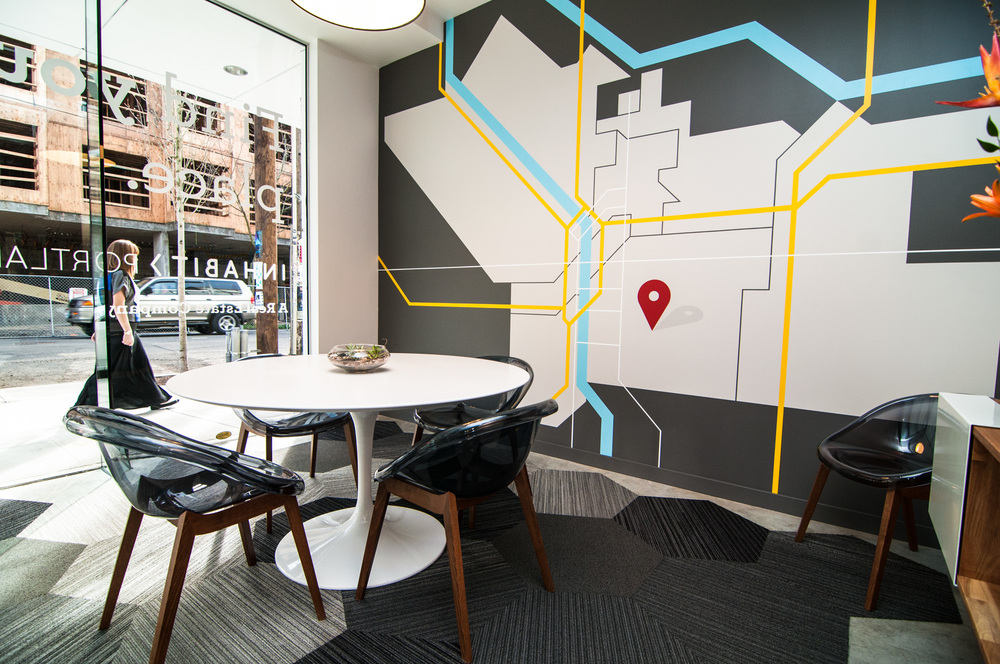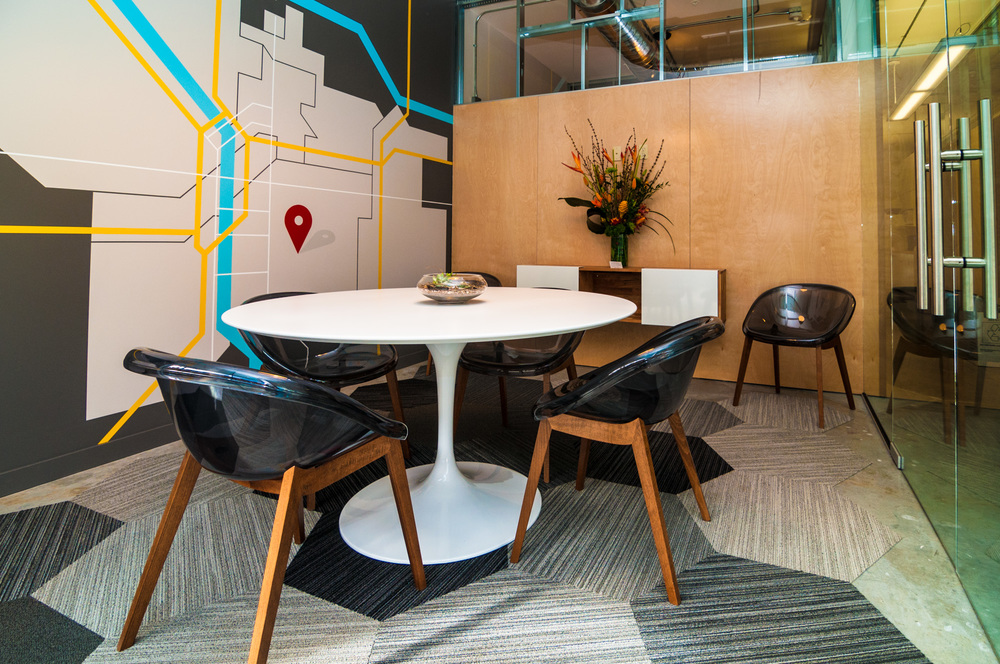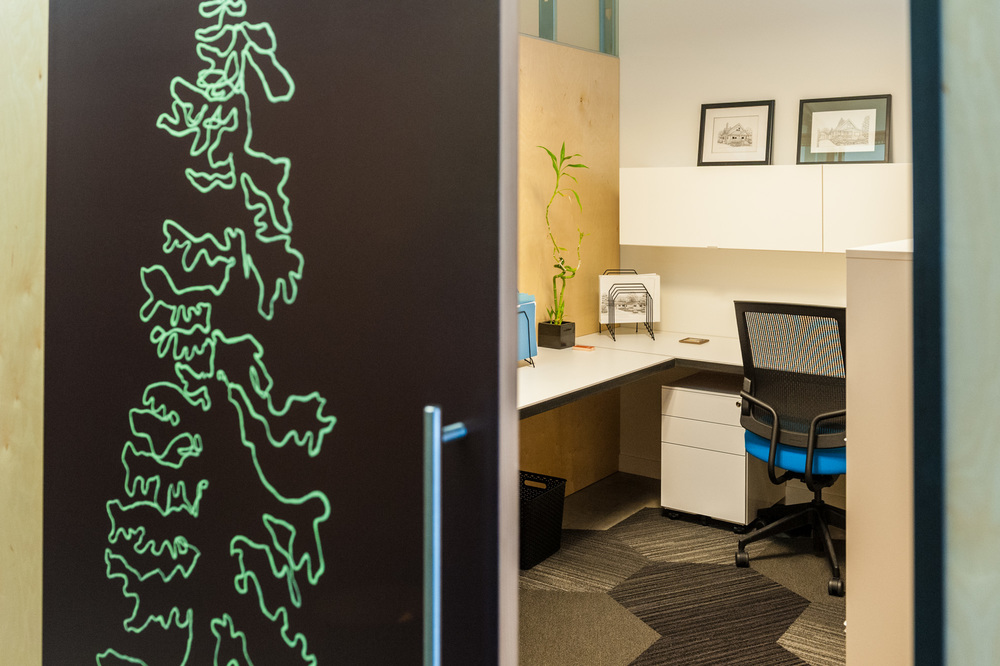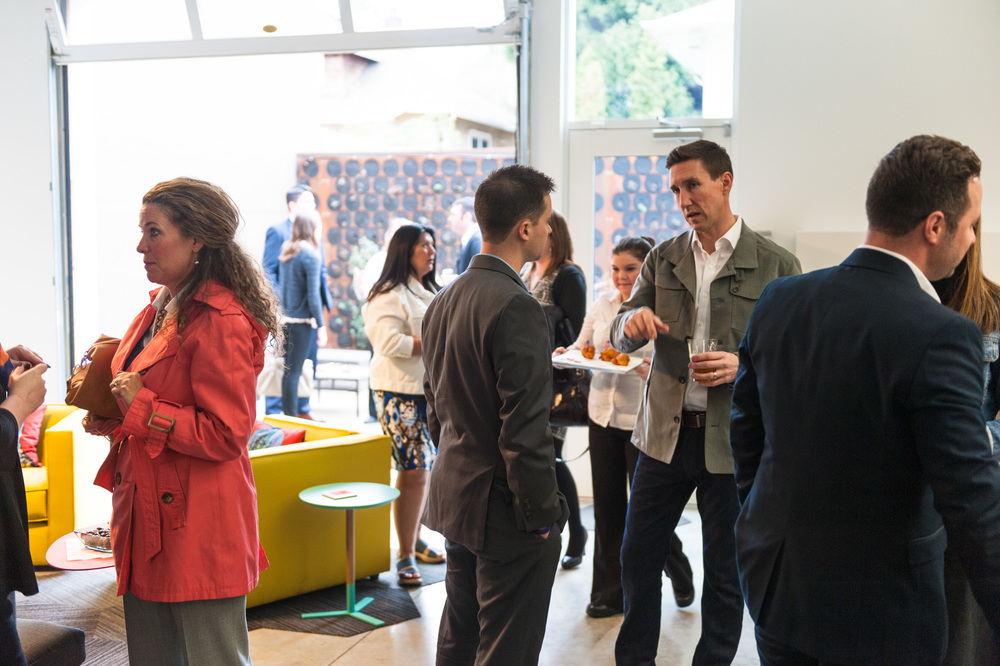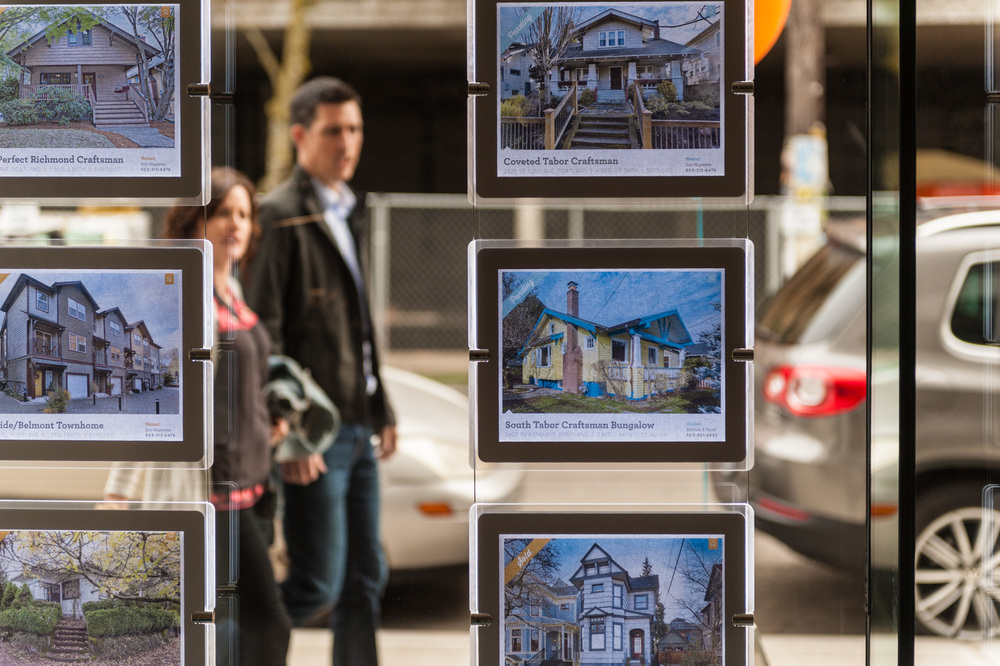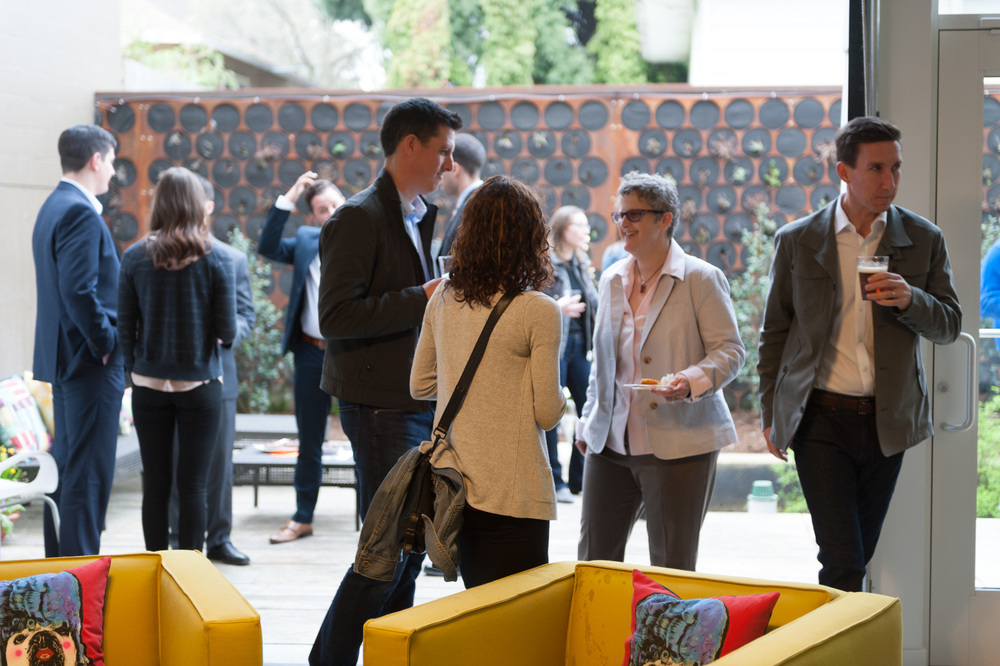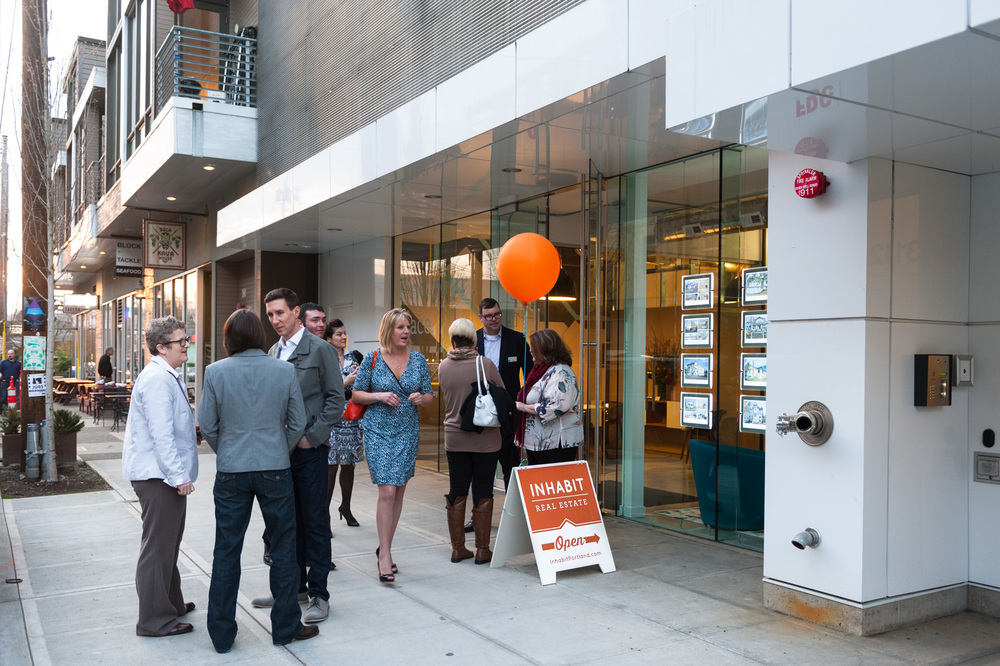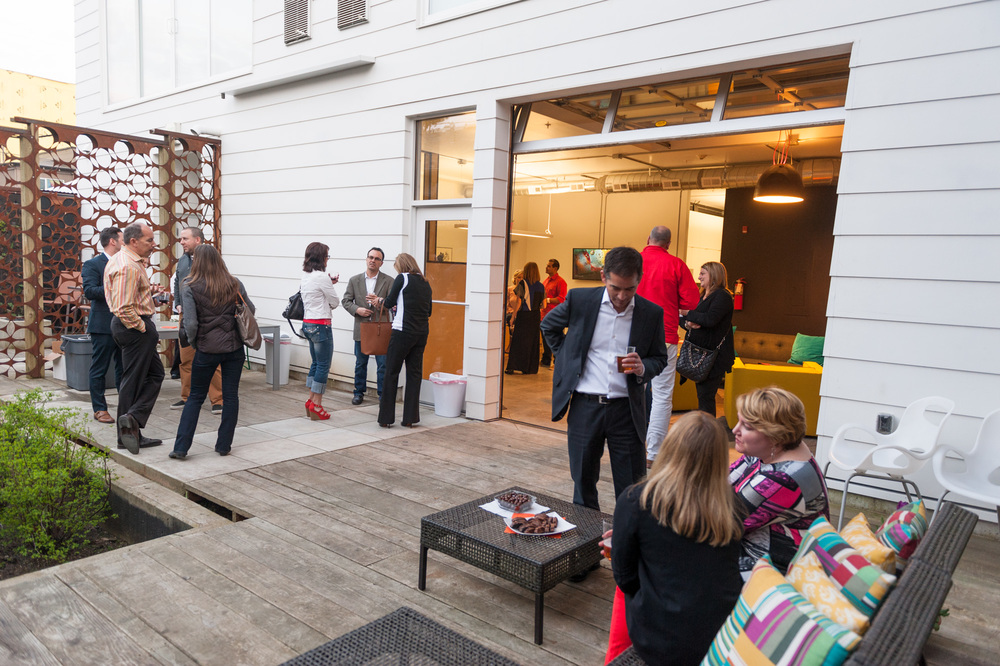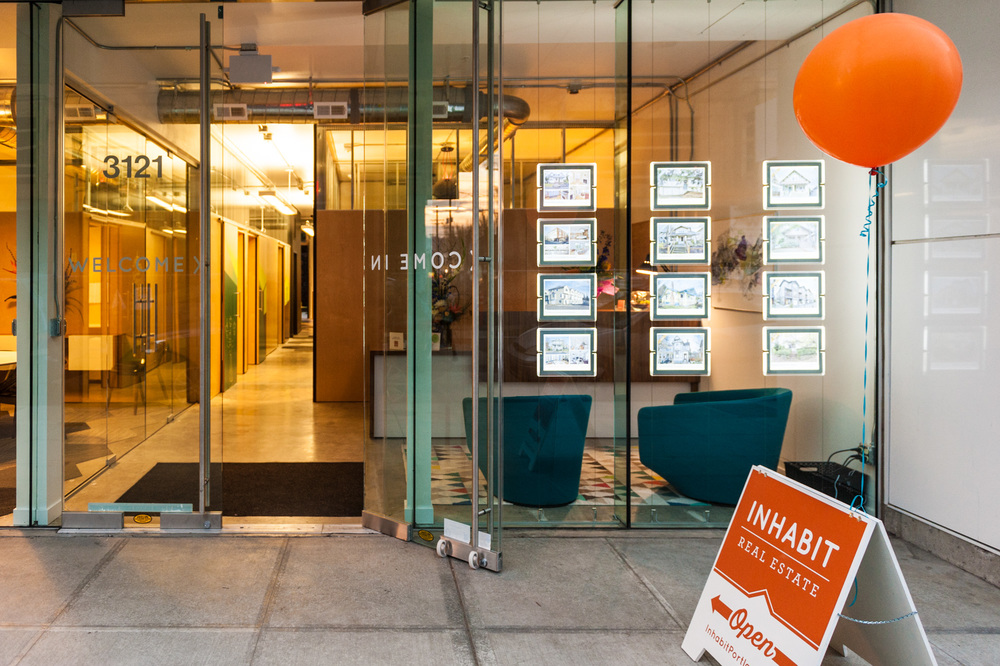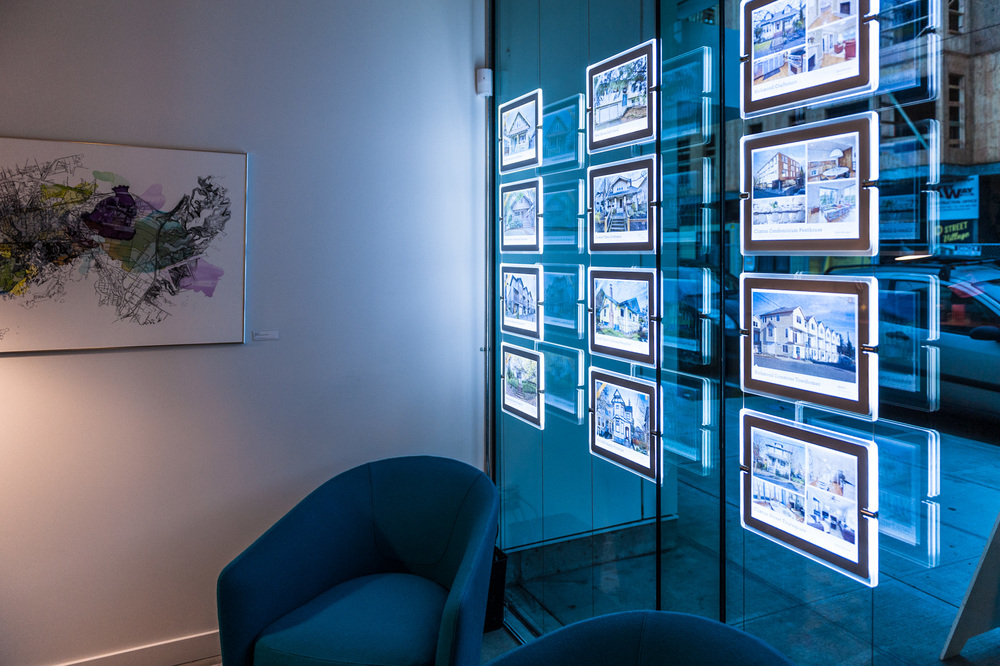 What a party!
Now that we have all had a chance to recover from our Grand Opening event, we want to thank everyone for coming out and christening our new space.
If you were unable to make it, please feel free to stop by when you're in the neighborhood, or drop us a line at info@inhabitre.com. Inhabit is currently interviewing agents and we welcome all inquiries! Inhabit is a progressive real estate brokerage located in the heart of Division Street's burgeoning walking district. We offer beautifully designed semi-private and shared workspaces, along with a private conference room and an outdoor patio. We look forward to sharing our space with like-minded Realtors.
A special thank you to our new neighbors!
We had great support from our neighbors & Southeast business partners: Floare provided spectacular floral decorations, American Local delivered amazing bites of food, not to mention our tapped Hopworks keg and wine from Cyril's Clay Pigeon. We'd also like to thank Pilot Wealth Management, American Local, Floare and Sunshine Tavern for donating gift certificates toward our door prizes.
Door Prize Winners!
Chris Dorr of Re/Max – iPad Mini!
Michelle Koury of Realty Trust – American Local Gift Certificate
Jacob Hailey of HomeStreet Bank – Imperial Tap Growler & Gift Certificate
Michael Palinsky of Reside Realty – Ava Gene's Gift Certificate
Dan Powell of Metropoint Real Estate- 2 hours of business coaching from Pilot Wealth Management
Steph Noble of NW Mortgage – Sunshine Tavern Gift Certificate
Crystal Meza of Residential Realty NW – Terrarium workshop at Floare
Now it's time to start planning our next party; our friends and client Opening Bash! Stay tuned for more details!