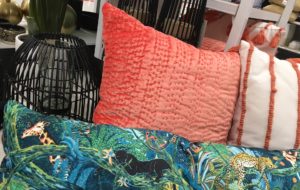 There's Merriam-Webster's word of the year, "justice". There's the NBA's coach of the year, which in our admittedly biased opinion should go to our own Terry Stotts. But did you know there's also a color of the year? Pantone Color Institute, the color consultants that work with top brands to develop their design strategy, selects a color every year that reflects current trends. For 2019 they chose Living Coral, a warm, energetic tone that is perfect for spring and early summer.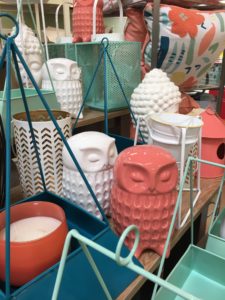 Now we are beginning to see that tone show up in consumer products. It may be a good idea to note this if you're getting your home ready to sell. Why would that matter? Because when your home is on the market, a fresh look can leave a great impression on potential buyers.
We're not saying you should paint your home that coral pink. In fact, please don't, but it's easy to pull it in as an accent color among neutrals or even in contrast with blues and greens. It doesn't have to cost a lot, either. Take a quick stroll through Target, where the color can be found on display with blue and green contrasting pillows. Or you might find it in display pieces to replace any personal items and photos you remove for showings.
This color lends itself exceptionally well to spring, and there is no better way to leave a great first impression than by using it to boost curb appeal. Your front entrance will be the focal point of your home when buyers view the house, so it should look fresh, clean, and welcoming. Adding hanging baskets to a front porch overhang, as with the Superbells here, can help bring the eye up if you have architectural details to highlight. Or line the way up a front walk with some Salvia in happy colors.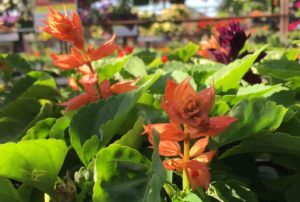 Work with your Realtor or a staging consultant to bring in color and on-trend items when you're preparing your home for market. Because while you're not going to win album of the year (Kacey Musgraves already has that locked up), you can use the color of the year to your advantage when presenting your home for sale.