It's 2019! I hope you had a restful holiday season and are as excited about the new year as I am. I find this time of year refreshing as I look ahead. The following is my market outlook for 2019. I was excited to look back on my 2018 predictions and am happy to report that I pretty much nailed it! Our Portland real estate market is very healthy….different, but healthy. We've been enjoying solid appreciation since 2012 and our market continues to strengthen the fundamental components required to keep a market healthy and resilient (ie., job growth, buyer qualifications, lending guidelines, availability of financing, desirability, popularity, and so forth). With this being said, the Portland market has changed and we think it is chock-full of opportunity for both our buyer and seller clients.
Inventory
Real estate buzz word #1. This simply means "supply" of housing for sale. Inventory levels determine who has the upper hand (or level hand) in the real estate market. Portland's historically low inventory has always favored our seller clients; however, as of late 2018, inventory levels rose to a point (approximately 3 months) that has given our buyer clients hope of achieving their dreams of owning real estate. We are excited for our buyer clients and investors and doing our best to encourage them to take advantage of this "correction" or "softening" or "shift". Call it what you will, we think this is a great time to get into the market or move around within the market.
Interest Rates
Real estate buzz word #2. We've been warned for years that rates would be going up and it finally happened. As we all knew, 3-4% long-term interest rates were unsustainable. These low rates were simply a tool ("quantitative easing") used for economic recovery and stimulation as a result of the "great recession". We've begun the march back to more sustainable rates for real estate financing. While these rates are still at historic lows, we understand the impacts (and discomfort) that rising rates have on real estate prices (they both can't go up at the same time). Our sources say that we will likely have a couple more rate hikes in 2019 so, again, we're encouraging our buyer clients to jump in the market before rates creep up more. Interestingly enough, as I write this, rates are at an 8 month low which is stirring up activity for us. On a positive note, there is still ample liquidity and loan programs for real estate financing and qualified buyers. Great lenders paired with skilled real estate negotiators (me) can introduce ways to buy rates down for our buyer clients and lower the barrier into the market.
Price, Value, Affordability
Buzz word(s) #3. Inventory, rates and real estate prices are all tied together. As mentioned, rates and prices don't normally go up at the same time. It's no secret that Portland (and many other metro markets) have a huge "affordability" issue. Rising rates and inventory have joined forces to encourage (or force) our seller clients to price their real estate realistically based on these new inventory levels. It is important to look at this from a positive perspective. 2019 sellers have not "missed the market". Most of our sellers have enjoyed huge gains in appreciation of their holdings since 2012 (or longer). In my humble opinion, if we simply adjust those appreciation averages to account for today's market conditions, most people would still be more than happy with their rate of return when spread across the years.
Luxury Homes & High-End Market
This market is all over the board. We're seeing examples of high-end listings sitting on the market. We're also seeing examples of high-end listings flying off the shelf. Every property has a price and there are still buyers that can and will appreciate high-end luxury homes. Keep in mind, Portland has always been insulated by the famous migration of buyers moving from California, Seattle, New York, and other "jumbo" markets. To these buyers, our "high-end" listings may seem like a bargain. With this said, regardless of the market segment, it is imperative to price real estate competitively.
Condominiums/Attached Townhomes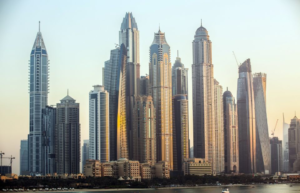 While these types of properties continue to grow in popularity in Portland, so does the buying power for condos and townhouses. The recent over-saturation new rental apartments in Portland has softened prices for condos and townhouses. With Portland's limited land for development (and sprawl) and encouraged density, these properties will remain a player in the market and will "weather" this shift as our population continues to grow and buyers prioritize simplicity and efficiency. In the meantime, this is an outstanding market segment to take advantage of for our buyer and investor clients.
There you have it….my two cents on the local market for 2019
I strongly believe that these "in between" markets present the greatest opportunities for our clients. Unfortunately, we usually don't realize these opportunities until they're gone. While we're experiencing a market correction, we're still very bullish in the Portland market. We've built the fundamentals of a solid market while our job base and popularity continue to thrive. As "the darling" of the Pacific Northwest, Portland may experience blips like this one; however, the combination of current/future population growth with our Urban Growth Boundary and natural land barriers (to development), we feel we have a recipe for strong upward appreciation over the next 10-year cycle. The long and short of it….we do not think buyers should wait to take advantage of this market. At the same time, we feel like sellers who properly price and present their real estate will have a satisfying outcome. It's a solid market for both sides! The key component is accepting the change and adapting to it. As usual, if you know of anyone considering buying, selling or investing in real estate, we would be honored to receive your referrals and serve your friends and family with outstanding service.