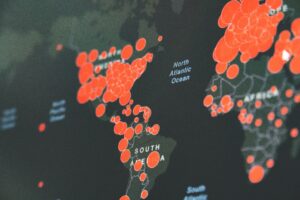 For those of us invested in the stock market, we've all been wondering if the historic run of this bull market was ever going to end. No one, however, could have predicted the coronavirus or imagine its global impact. The next few months are still unwritten and as we brace ourselves for how far reaching the effects will be. It's unsettling for everyone. The stock market volatility is reminiscent of 2008, but the cause is totally different, and it will have different effects. A recent New York Times article titled Buying a Home During a Pandemic reflected on the 2008 market by saying, "Many real estate shoppers were trying to weigh multiple moving pieces back in late 2008. That crisis was different — the S&P 500 would ultimately lose half its value from its peak, and home prices cratered, too. That's not the case this time (so far, at least). And what has happened since 2008 should provide us some comfort right now."
The article also reflects on the stability of the housing market versus the instability of the rental market. There is some piece of mind knowing that you can capitalize on historically low interest rates to lock in a monthly payment that won't change. This is making home ownership much more attractive than renting in many cases.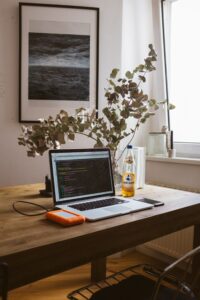 The news around COVID-19 feels surreal right now with everything seemingly in a holding pattern, but the root cause of what's driving Portland's housing demand will not be affected in the long run. Portland is one of the strongest real estate markets in the country. It's during times of crisis that people take the time to reflect on what's really important. The certainty of having a safe place to call home tops most lists. Also, the push to create a stay-at-home economy makes where you live more important than ever. Companies may realize that having their employees work from home has some financial benefits. This could very well make a shift to more people getting to decide where they want to live. Lifestyle is a major driver to Portland's growth. Are we now poised more than ever to see accelerated growth? I don't have a crystal ball, but I would be willing to make a bet that the net effect of what's happening right now will make people pause and consider what's really important in life.
We have a unique situation with interest rates at historic lows and Portland housing demand still high. With all the stock market volatility, finding some stability with a large asset like homeownership should be a consideration. Whatever is important to you, there are options. You can refinance to lock in a lower monthly payment. You can upgrade your home and with the low interest rates end up paying close to what you are now. You can downsize to streamline your finances and put money away to safeguard yourself against any future volatility. If you are a renter, you can give yourself more certainty by purchasing a home, locking in a monthly payment and having piece of mind that your dollars are going towards an investment for your future.
Whatever is important to you, please know that my team at Inhabit Real Estate is here to help you navigate your decision-making process. We pride ourselves on being advisors, not salespeople. Let us help you find a strategy that works in your best interest. We are all in this together!