Settle in as Eric Pulls Back the Curtain on 2020 Portland Real Estate
And just like that, it's February 2020. If someone asked you when you were a kid what you thought 2020 would look like, did you picture this? I visualized space travel, robots, flying cars, lasers and futuristic stuff…not this everyday adulty life gig.
So where the heck did January go? To be honest, the reason my annual market outlook is so delayed is because this January was super busy for the Portland market. Now that I think about it, we were even selling houses right through the holidays as well. Portland may be experiencing growing pains, but the real estate market is alive and flourishing.
Last Year's Prediction: Nailed it! 
A year ago, I was calling for our buyers and investor clients to get into the market. It was a year of opportunity for our buyer clients after many years of seller-favored, tight inventory conditions. For the first time in a long while, buyers enjoyed shopping the market without urgency & pressure, having more than one house to choose from, price drops, seller incentives, and contingent offers. How sweet it was! Instead of calling it a buyer's market or a seller's market, we called it a "broker's market" as we could make both sides happy by creating win/win transactions for our clients. We could place our buyers in homes without real estate "whiplash" and our sellers were walking away from the closing table with a smile on their face excited to move on in the market. It was a unique time. Everyone was pretty happy. I hope that you or someone you know took advantage of it. 
2020 Current Conditions
The Portland market has always been nimble and this year is no exception. It changed quickly! Midway through  Q4 of 2019, Portland inventory started to dwindle down. Furthermore, most sellers don't list during the winter and holiday months, so market inventory continued to fall. Despite the BRUTAL Portland weather this winter, the buyers came out of the holidays with a big appetite and gobbled up what was left on the market. The close in Portland neighborhoods currently sit at 1.3 months of housing inventory (in the 450k-700k range).  So the 2020 cycle begins with a fiery combination of low housing inventory, great interest rates, a seemingly healthy economy (with many new jobs coming to Portland) and a rapid erosion of affordability (this pushes buyers further from town to seek more affordable options). The market is behaving accordingly in response to high demand. Demand is being driven to Portland by a combination of reasons: jobs/economy, lifestyle, climate & natural resources, and an affordable option for many West Coast transplants. 
2020 Outlook
Welp….it's an election year which has a tendency to slow the market. Buyers and sellers that aren't being pushed into the market tend to sit tight through election times out of fear of the unknown. However, the upcoming election doesn't seem to be having an impact on the market…yet.  Portland shows resilience when other markets slow. When things have slowed for us in the past, we bounce back quickly (including the recession). Thanks to our urban growth boundary and natural geographic barriers, we don't have sprawl which has been a saving grace for our unique market. Portland offers jobs plus lifestyle and attracts a wide demographic spectrum of folks looking to call Portland home.  Pair this with a mild climate and abundant natural resources and you have a winner. Therefore, I predict 2020 will continue its low-inventory trend which favor sellers, drives prices and frustrates buyers. We have to be careful with the "drives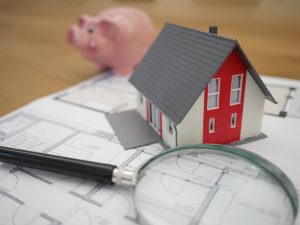 prices" part though.  Affordability is a major concern. The chasm between the cost of Portland real estate and our median household income seems to be growing. Jobs are coming but wages haven't caught up and the cost of living keeps climbing. This pushes buyers to outlier markets (Vancouver, Milwaukie, Beaverton, Oregon City, etc). For the urbanites that don't want to pay for the high priced houses but want to stay in town, they'll drive demand in the 'attached' market (townhouses/condos) which had a slow 2019. This will stabilize pricing in the attached market. Properly priced, well-presented, detached houses from the $200k to $1m range will continue to fly off the shelf. The $1m-$1.5m market is a 'move up' market for many wanting to upgrade from their existing home .  This market presents opportunities for buyers to make a great purchase; however, tapping their "trapped equity" from their existing home in order to make this purchase can present challenges (certainly not insurmountable but can be daunting to the client). In surprising fashion, Portland's upper end market ($1.5m +) is moving at a pace you may find interesting (fast). Of course, these properties need to deliver the full package to fetch the price, but this market segment seems very confident in Portland as a place to make these big purchases. I find these big numbers surprising as I clearly remember how freaked out I was when I bought my first house in Mt. Tabor for $185k. However, like many other places, we are bursting at the seams. The numbers for incoming population growth are staggering which in real estate economics translates to demand. Portland is in high demand which has all but diminished the lower end of the market and made it feel normal to buy and sell very expensive real estate. 
Natural disaster or other non-natural market forces aside, Portland real estate has a very promising future and has always been well-insulated. With all this said, if our local government doesn't figure out a way to better manage our addiction/mental health/homelessness crisis, Portland may lose its reputation as the "darling" of the Pacific Northwest and no matter how great this city is, many people will choose different markets to call home. Rainy weather is tolerable but corruption and greed are inexcusable especially with what it costs to live here. 
2020 Buzz Words & New Concepts 
iBuyer: Also known as institutional buyers or residential REIT (real estate investment trust): Have you heard the OpenDoor commercials on the radio? iBuyer or 'instant offer' is easily the biggest new disruptor in real estate and Inhabit is all over it. iBuyers have come into the market backed by billions of venture capital funds and are buying up real estate that fits in their "buy box". Homeowners that qualify for an instant offer (and choose to take it), are typically taking a discounted price for the convenience and avoiding the traditional selling route.  As a student of change, I became very intrigued with iBuyer and became certified as an iRep Professional. Our philosophy with iBuyer is "pro-consumer choice"…what works best for our clients. iBuyers are real in today's market and we want to share all of the options with our clients so they get the most out of their real estate assets. It works for some clients and we can show you how. 
Trapped equity: Many homeowners who have owned their real estate for 5 + years are sitting on a decent amount of equity that is trapped in their real estate. In a tight market, trapped equity can add challenges to a buyer that wants to move up or move down within the market. We've found that many people will simply opt out of moving around in the market simply because of the perceived risks and challenges with using the equity in your home to help achieve the daunting buy/sell or sell/buy. There are more layers, but we manage these all the time. In the end, our clients say that it's worth the effort. 
Concierge real estate services: It is more important than ever for real estate professionals to be a trusted advisor not only throughout the sale, but on an ongoing basis after the sale. Realtors are on the front line of clients' needs as a sale closes. Concierge real estate service continues after closing where Realtors continue to provide useful resources, information and advice on an ongoing basis. In today's demanding and competitive market, we are reinforcing our value by continuing to support our clients on all things real estate. 
Final Words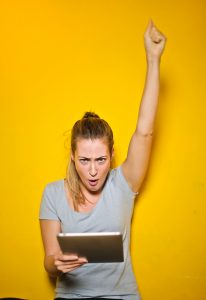 Even though we're not living in the Jetson-like society that I envisioned as a kid, 2020 is chock full of new and exciting stuff: self-parking, electric cars, virtual reality, and an impressive (and concerning) amount of technology & connectivity. At the push of a button, you can have almost anything you want delivered to your doorstep within hours.  Heck, you can push a button and order up a random Realtor to open up a house for you (but how dare you do that!). Real estate is no exception to the expectation of today's "now society". As professionals, our response time must be faster, our knowledge deeper and our ability to navigate this market must be sharp and focused. One thing that technology can't change, is the human factor that is necessary to create happy buyers and happy sellers in real estate transactions. This is our wheelhouse. We embrace today's disruptions & technology and use them as tools to enhance our clients' position and experience; however, we feel more strongly than ever that real estate is a people business and we are here to stay. 
Thank you for your continued support and trust. Here's to a prosperous 2020!
Eric