And just like that, we're mid-July, already half a year gone by. Not sure if it's my old age, a pandemic haze or simply busy days that has swept the time away, but I'm left reeling from the fact that life keeps moving by. In stepping aside and observing the constant flow, I'm reminded how much we can learn, build and grow each day and how much that can accumulate over time. Planting seeds, nourishing roots and tending to stems along the way can result in untold bounties.
I hope this finds you healthy, hopeful and thriving!
Impressions of Home: Oklahoma to California
When I was a junior in high school (circa 1987), my parents decided it was an opportune time for a move. The oil-dependent economy in Tulsa was suffering and the opportunity to get closer to family in southern California came-a-callin'. So, just like the Joad family in John Steinbeck's The Grapes of Wrath, we pulled up our bootstraps (err leg-warmers), loaded up the mini-van with plants and animals, and embarked upon an uncertain yet wildly adventurous drive westward.
After kicks and laughs along Route 66, we settled in Rancho Peñasquitos, a suburban community in northeast San Diego. Like any wise and discerning parent, my mom sought out the best school district in the area. My father, who had moved out ahead of us, found a rental home to better acquaint us with the new city. Turns out that no matter how good a school is, an unrealistic work commute or a job change will often outshine any academic standards, and we ended up moving yet again just seven months later. Landing this time in the bustling beach town of Encinitas in North County San Diego, I was able to finish out high school in surfing bliss.
While family moves can be incredibly daunting and disruptive, especially for young children, I like to think our parents were resolute in their decision to build a better life for me and my siblings. As challenging as it was to leave our childhood home (of ten years) and dear friends behind, the opportunity to experience new places and nurture new friendships has helped instill an adaptability and openness that I carry with me to this day. If anything, I look upon our family moves as a widening of our greater circle(s). We still keep in touch with many of those we've met along the way and have impressionable memories of every dwelling. All of which helps to inform the people we have become.
Woulda, shoulda, coulda. Had my parents purchased either of these first two homes back in the late 1980's, they would have made a killing. Estimated cost to purchase in 1990: $125-150,000.00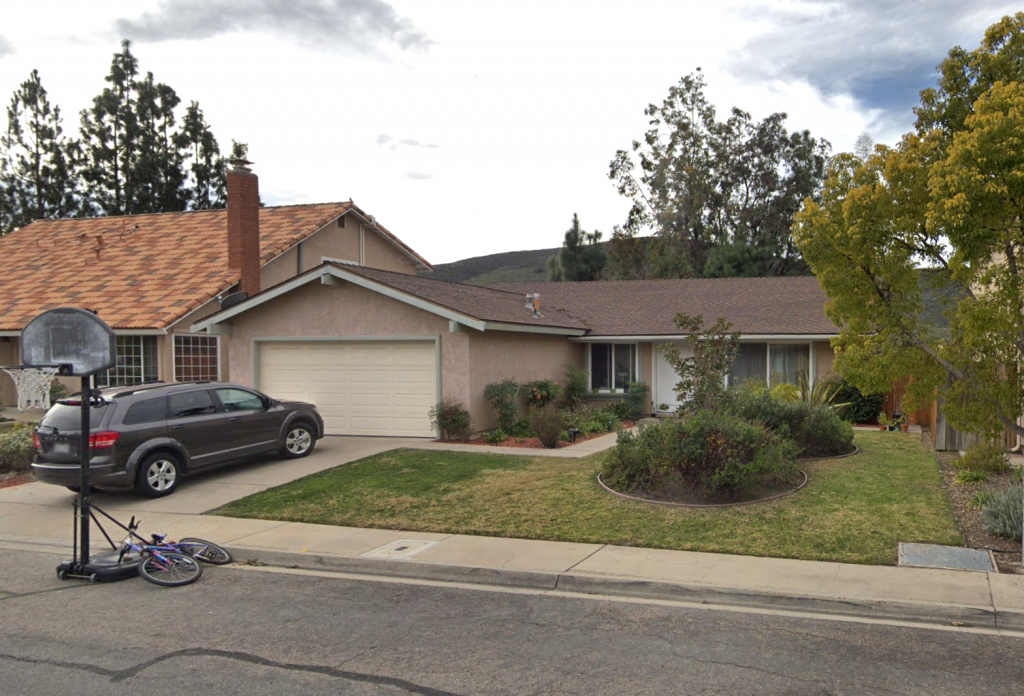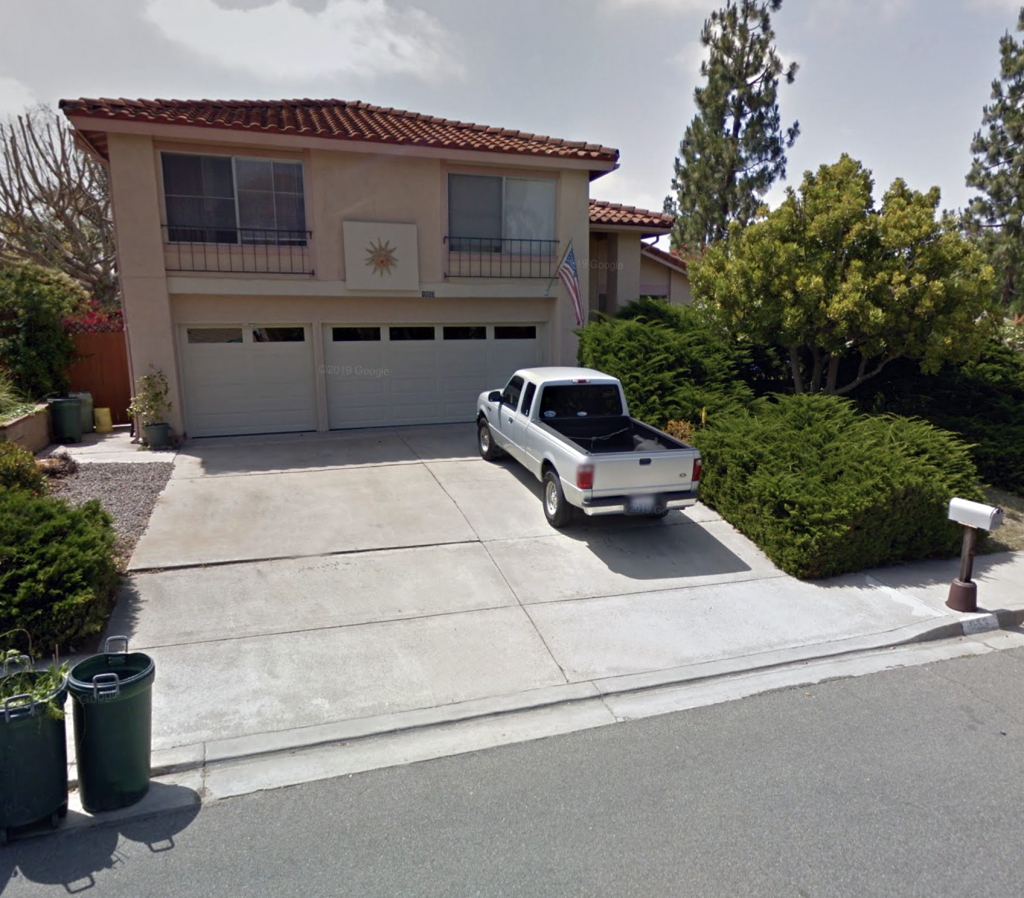 If you're looking to avoid a case of the woulda, shoulda, coulda's and start investing in your future now, I'm ready and willing to walk the walk with you.
Market Update: July 2021
Historically, summer real estate tends to mellow out as people take off for vacations and all-around downtime. 2021 is anything but a typical summer. As we emerge from our pandemic cocoons and the economy begins to churn in full, the real estate market continues to stir. Buyers remain persistent to finally stake ground, and sellers still have sway.
But there are promising signs of some leveling-off from the prolonged imbalance. While inventory is still considerably lower than previous summers, from the graph below we can see a distinct rebound. More homes on the market equates to more options for buyers and more competition for sellers. Experts agree that interest rates will increase in the coming months, which will influence purchasing power. All of which means there may not be a better time to sell than right now. Sellers can be assured that a well-positioned, accurately priced home will sell quickly, on average within 17 days (nationally); there will be qualified buyers willing to compete for your home, an average of five offers (nationally); and new found equity allows for larger or more adequately fitting purchases.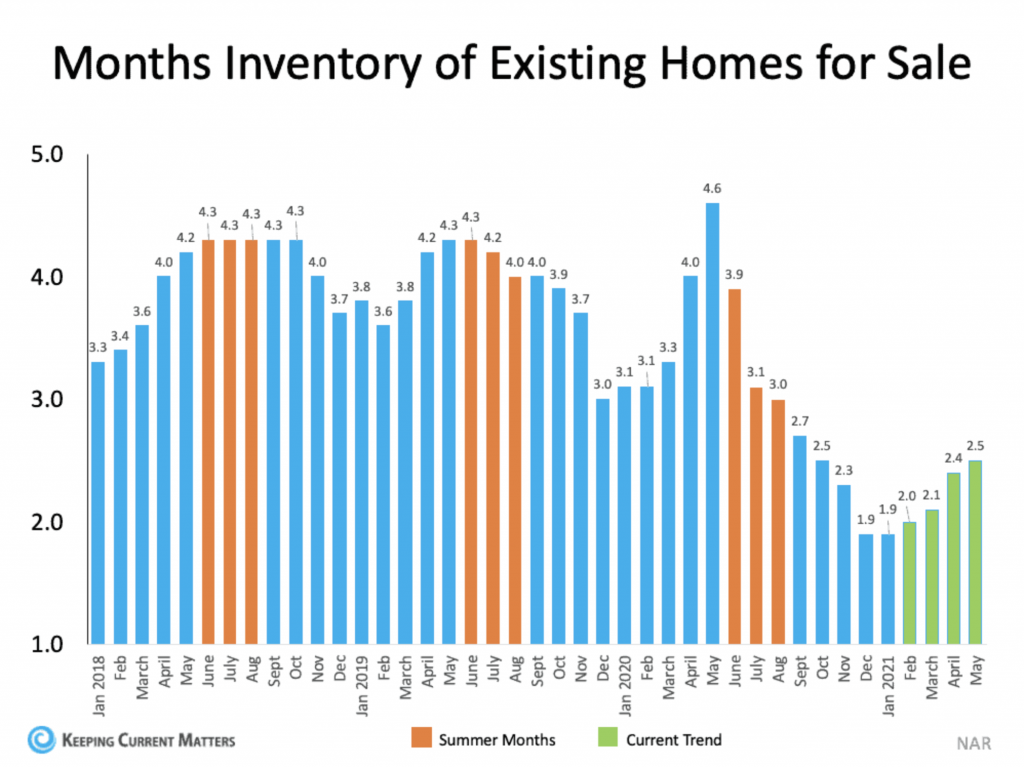 The above graph represents the average and median sale price for all homes sold in the Portland, Oregon metropolitan area (courtesy of the RMLS). Clearly prices are still on the rise. Any murmurs of a potential bubble have been curbed, and the desire for a home continues to drive prices upwards.
All said, there simply isn't enough inventory of available homes to meet the demand of today's buyers. This has been the case for many years and is likely to continue for the foreseeable future.
Do you agree? Disagree? Reach out to discuss or if you would like to see custom reports that affect your real estate goals.