Have you pondered selling your investment property but are not sure how to make it happen since you live outside of Portland, and do not plan to travel during the pandemic? My client was in this exact situation. Having recently finished school, and returning to her home out of state during the "stay home" order, she thought that it might be time to sell her Portland condo of 5 years.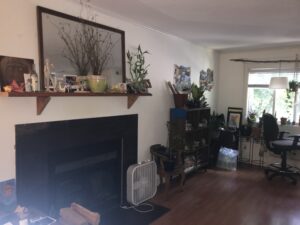 Over our initial phone call, we discussed the processes of Facetime, Docusign, and the importance of very regular phone calls to make sure we were on the same page and schedule. I agreed that I would make myself available to assist in organizing the cleaning and repairs necessary for tidying up and listing, since it would not be possible for her to be here for the majority of the transaction. My client called in the house and carpet cleaners, and I met them to give them access and check them out. We also decided that the interior would look much better with a fresh coat of paint. This turned out to be the biggest expense and the piece of the equation that took the most time, so if you are planning to sell, please factor this into your schedule and budget if necessary. The results were tangible and attractive!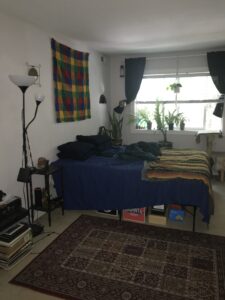 You may be wondering about staging also. The entry price for a simple staging of a smaller space starts at around $1500. Since my client was not working, and was gearing up to pay back student loans starting in September, I wanted to help ease the burden of any extra expense. This way, if any repairs were to arise during inspection, she would still have room to breathe. It just so happened that a friend had some extra furniture right next door, and some lovely folks volunteered their time to help stage one bedroom and a living room. This will not be an option for most people. However, we often find that good things happen once we make a decision and have faith that we will make it to the finish line.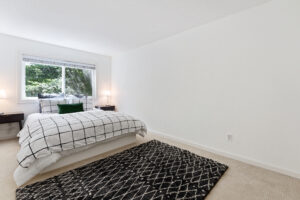 Due to our excellent two-way communication, and my organization of the parties involved, the condo was actually cleaned, painted, staged, and photographed in a week. Yes, there were some very long, eventful days. The end result was a home that received 4 offers in less than a week, 3 above listing price! The final logistics included my client and her co-seller needing separate appointments to sign the closing paperwork, as my client was busy taking her boards, and not in her hometown. No worries here. A few days of pre-planning were necessary. The title company worked with my folks to arrange separate signing appointments, when and where convenient for them at the time.
If you have special circumstances that surround a purchase or sale, we can brainstorm together. With a little bit of technology and strategy, we can work together to free you from something you no longer need, or get you into your dream home.